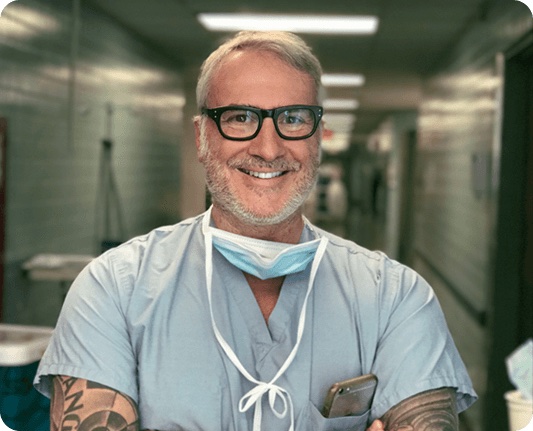 "Dr. Andrea Vidali is a world-renown expert in the field of Robotic Excisional Endometriosis Surgery. Performing hundreds of surgeries each year, Dr. Vidali is uniquely qualified to identify, address and successfully treat the most complex cases."
Reasons to See Dr. Vidali
Painful periods

Pelvic pain

Painful periods

Pelvic pain

Bladder pain

Pain with intercourse

Your MRI is negative

Nothing found on ultrasound

You have adenomyosis

Pain despite endometriosis surgery

Told you need to go on Lupron

You have been told you have to take Orilissa

You have failed IVF

You want to freeze your eggs but you have endometriosis
You are infertile and they told you it's unexplained

You want to reduce your chance of having a second surgery

You have failed embryo transfers with PGS normal embryos

You have an ovarian endometrioma

They told you IVF will bypass endometriosis

You have experienced miscarriages

You have experienced biochemical pregnancies

They told you "you may lose your ovary"

They told you surgery is too risky

You are not sure your doctor is an excision specialist

You have been told "it is all in your head"

That endometriosis surgery will damage your fertility

You had a surgery and are still in pain
Peer Reviewed & Recommended
Endometriosis, Infertility, and
Miscarriage Are Often Related
Frequently Asked Questions
Why is excision better than ablation in endometriosis?

Excision involves the removal of endometriosis tissue by cutting or dissecting it away. This can be done using a variety of instruments, such as a scalpel, laser, or electrocautery device. Excision allows the surgeon to completely remove the endometriosis tissue, which can be beneficial if the tissue is deep or extensive. Excision may also be more effective at relieving pain and fertility issues, as it is more likely to remove the endometriosis tissue entirely.
On the other hand, ablation involves destroying the endometriosis tissue using various techniques, such as heat, laser, or freezing. However, ablation does not entirely remove the tissue and may not be as effective at relieving symptoms or improving fertility outcomes as excision.
In general, excision is considered a more definitive treatment for endometriosis and is the preferred treatment option. Some surgeons resort to ablation as they lack the expertise to perform excision. Dr. Vidali will excise 100% of your endometriosis disease.
Many surgeons claim that they can perform endometriosis surgery. But not all surgeons are equally qualified.

It's important to note that all surgeons must meet specific minimum standards to practice medicine, but beyond that, there can be significant differences in skill and expertise among surgeons.
Training and education: Surgeons receive extensive training and education to become proficient in their field. However, some surgeons may have received more advanced training or education than others, which could lead to differences in their skill levels. Dr. Vidali has received postgraduate training at Georgetown and Columbia University. He is also a fellowship-trained Reproductive Endocrinologist and was the medical director of an IVF center for two decades.
Experience: Surgeons who have performed more surgeries are likely to have more experience and may be more skilled. Dr. Vidali has been performing advanced endometriosis surgery for over 25 years. He is internationally recognized as an endometriosis expert and teaches endometriosis surgery to physicians worldwide.
Specialization: Some surgeons may choose to specialize in a particular area of surgery, such as cardiovascular surgery or neurosurgery. These surgeons may have more expertise in their area of specialization than those who do not. Many surgeons practice a mix of gynecological procedures. On the other hand, Dr. Vidali's surgical practice is focused uniquely on endometriosis. He brings a deep knowledge of the spectrum of problems that affect patients with endometriosis, including bladder, neurological, and fertility issues.
Personal qualities: Surgeons also differ in their personal qualities, such as their attention to detail, ability to work under pressure, and problem-solving skills. These qualities can impact a surgeon's overall skill level. Dr. Vidali's long and successful track record indicates that he possesses these qualities.
There are several reasons why a first surgery may be easier than a re-operation. Do not increase your risk of needing a second surgery!

First, there will be less distortion of the anatomy during the first surgery; this can make the surgery go more smoothly and efficiently.
Secondly, during a reoperation, scar tissue is often present from the previous surgery, which can make it more difficult to access the surgical area and increase the risk of complications. The presence of scar tissue can also make it more difficult for the surgeon to visualize the surgical field and make it more challenging to perform.
Finally, reoperations are often more complex than first surgeries because the surgeon may be dealing with additional issues or complications from the previous surgery. This can make the surgery more technically challenging and increase the risk of complications.
Overall, your chance of a great outcome is best if you combine having surgery with a competent surgeon the first time rather than taking your chances with a surgeon who may be less qualified, increasing your chances of needing a second operation.
CONTACT US TODAY FOR MORE INFORMATION
Request Your
CONSULTATION
Click below to request a Consultation with Our Medical Team. He will review your history so that together you and he can determine your need for our services.
"We came back to Dr. B and Dr Vidali after he helped us have a beautiful baby boy. We became pregnant again thanks to Doctor Vidali and the great Team with Him. He is a genius and we are so grateful he was able to complete our family!"
"I cannot recommend Dr Vidali & His Medical team highly enough, I found him incredibly easy to work with and the distance was never an issue. My son is a true miracle and we are so thankful to Our Medical Team and his amazing team for changing our world."
"I cannot recommend Dr Vidali & His Medical team highly enough, I found him incredibly easy to work with and the distance was never an issue. My son is a true miracle and we are so thankful to Our Medical Team and his amazing team for changing our world."
"I delivered a healthy and beautiful baby boy in Jan 2013. He is ours and he is sooo precious and its all thanks to the positive support and amazing treatment Dr Vidali gave me."
"After Endometriosis surgery with Dr Vidali, we were able to conceive Naturally after going through many rounds of IVF with our local RE. Excited, grateful and expecting our long awaiting bundle in a few months!!! Thank you!" - Sean
Fanny V
September 29, 2023.
Thank you, Dr. Vidali. He and his office are busy, but once I had my consultation, I felt he cared and heard. What I was dealing with was real the pain and the difficulties in my ttc journey. I was able to have implantation success after the laparoscopy surgery. Wish I had found him sooner. Four years of trying, and after the surgery, I waited six months, and my transfer worked. I have a two year old thanks to Dr. Vidali. Edited to add, it was emotional for me to realize how much pain I lived with before having the surgery. Thank you again, Dr. Vidali for my quality of life in my body.
Domonique Anderson
September 27, 2023.
Dr. Vidali is fantastic! My husband and I were having a challenging time getting pregnant. We went to Dr. Vidali to see if it was because of my endometriosis. After meeting with him for my appointment, I knew he would be the one to get to the bottom of what was going on. He listened to everything I was going through and asked questions. He really took the time to get to know my situation. He definitely went above and beyond to help in any way he could. After some testing and recommendations we able to get pregnant naturally which was huge for my husband and I. Dr. Vidali only has the best intentions for his patients and genuinely wants to help them. I would highly recommend Dr. Vidali!
Carleigh Turner
September 12, 2023.
Just had my consult with Dr. Vidali and it was fantastic. I had so many questions regarding endometriosis and adenomyosis and he answered them fully, thoughtfully, and without judgement. He made me feel heard and validated and most importantly not rushed. (Something I haven't felt from a doctors office in a long time.) I feel supported and ready to begin my endo healing journey. Thank you Dr. Vidali!
Kate Silverstein
September 2, 2023.
Dr. Vidali saved my life. Seriously. There is no greater gift than the one he afforded me. Been suffering from endo and adeno for my entire life, but it got so bad that for years I was in the ER every 3 weeks when my cycle started. I had no life left, I couldn't make plans, the window of time I had without pain was narrowing to the point where I spent most of my life in bed. Mentally, I was in such bad shape I didn't know if there was a way out. I had two surgeries with Dr. Vidali. The first was to remove endometriosis and unfortunately it did not help my pain- I was devastated. But it was the more conservative option. The second was for a total hysterectomy and I'm so glad I did it. I have my life back. I said I'd wait until 6 months post op to make any declarations out of an abundance of caution but I feel confident that he solved the problem. I'm making plans, seeing my friends, living my life again. There are some side effects and I'm not perfect, but the cost was worth the benefit a million times over. Dr. Vidali also recommended a surgeon for my mother when she almost lost her life due to life-threatening infection. He is amazing and we are so grateful for the role he's played in my family's health. Doc- if you're reading this- we love you!!!
Caroline Ryan
August 30, 2023.
Amazing experience getting expert excision surgery from Dr. Vidali. He answered all my questions and I feel fabulous one month post op. Always available to answer my questions (even called me on his vacation) and the nurse Linda in his office was also amazing at helping me over the phone! Thank you Dr. Vidali!!
daniela serra
August 28, 2023.
I highly skilled endometriosis surgeon , very human and gentle always available to help even if he is soo busy. He saved my life in a moment where I was loosing hope. I contacted him from Italy to have some suggestions about my chronic pelvic pain since 15 years. He suggested all the bests centers in Europe to adressed me, and finally I find a solution. I really suggest to contact him if you're have endometriosis or if you're struggling with chronic pelvic pain without a diagnosis. Thanks Dr. Vidali ❤️
Ornella Ruiz Perez
August 12, 2023.
El dr Vidali es un experto en patologías como la endometriosis con alta calidad humana. Agradezco mucho su opinión y orientación!
Carissa Ciaravino
July 21, 2023.
I don't even know where to begin with sharing what an AMAZING, CARING, and PERSONABLE doctor Dr. Vidali is. He did my endo surgery in Dec 2020 and I was pregnant with my miracle baby in March 2021. He got me in for surgery immediately because he knew how ready I was to have a baby. He spoke to me on the phone everyday after my surgery and was there to answer any questions at ANY time. I went back to him when trying to get pregnant with my second baby because he is truly the only doctor that cares about you as a person. He does not force you into surgery or unneeded procedures. I saw him March 2023 and am not pregnant again. Just by his decisions and suggestions. I will forever be thankful to Dr. Vidali for giving me my miracle babies and not giving up on me. He is the only doctor we trust and the only doctor we ever met that truly has a heart of gold. Every other doctor told me endo does not affect fertility. In my case it clearly did and if it wasn't for Dr. Vidali I wouldn't be where I am. I cannot thank him enough!!!!
Claire Steines
July 18, 2023.
Dr. Vidali is an incredibly knowledgeable, passionate and skilled endometriosis surgeon. I had a very complex case and had amazing results from my surgery, after experiencing decades of pain and many doctors who minimized my symptoms, or who did not know how to treat them. If you are suffering from suspected or confirmed endo, especially if you have bowel involvement and/or infertility concerns, Dr. Vidali and his team are second to none. He collaborates with other experts in the field to ensure the best possible patient care, truly cares about his patients, and is a fantastic surgeon.
In this blog post, we will delve into the world of hormonal treatments for endometriosis, providing valuable insights into their mechanisms, benefits, and considerations. Endometriosis is a complex and often challenging condition that affects millions of women worldwide. This chronic disorder, characterized by the growth of endometrial-like tissue outside the uterus, can lead to a range of painful symptoms and fertility challenges. Hormonal treatments are one of the primary approaches to managing endometriosis and its associated symptoms.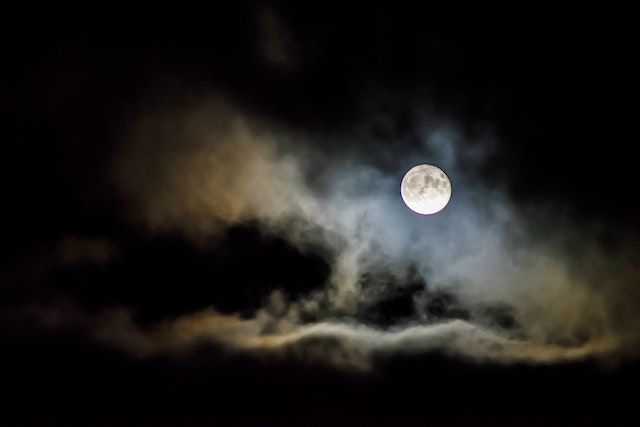 Understanding Endometriosis and Hormonal Imbalances
Endometriosis is an estrogen-dependent condition, which means it responds to the hormone estrogen. During the menstrual cycle, the misplaced endometrial tissue undergoes changes similar to the tissue within the uterus. This can lead to inflammation, pain, and the formation of adhesions and scar tissue. Hormonal imbalances can play a significant role in the progression of endometriosis. In some cases, hormonal fluctuations can fuel the growth of endometrial lesions, exacerbating symptoms and impacting fertility.
Goals of Hormonal Treatments for Endometriosis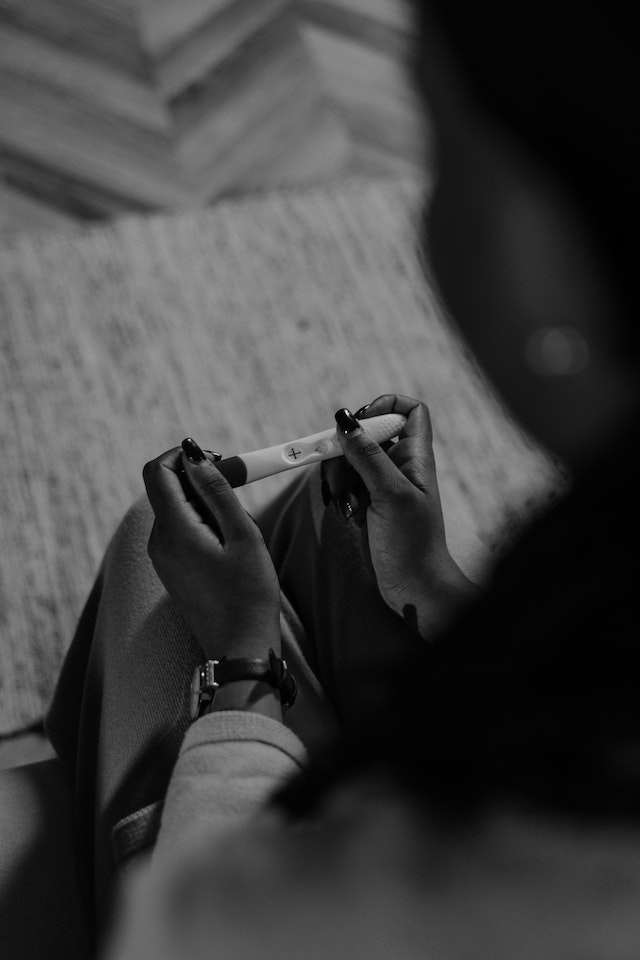 The primary goals of hormonal treatments for endometriosis include:
Pain Relief: Hormonal treatments aim to reduce pelvic pain, lower back pain, and painful menstrual periods, improving the overall quality of life for women with endometriosis.
Suppression of Endometrial Growth: Hormonal therapies can slow down the growth of endometrial tissue outside the uterus, which may help prevent the formation of adhesions.
Management of Symptoms: Hormonal treatments can alleviate common symptoms such as bloating, heavy bleeding, and painful intercourse.
Common Hormonal Treatment Options
Combined Oral Contraceptives: Birth control pills containing both estrogen and progestin can help regulate the menstrual cycle and reduce pain associated with endometriosis.
Progestins: Progestin-only medications, such as progestin-only pills, intrauterine devices (IUDs), and depot injections, can help control endometrial growth and alleviate symptoms.
Gonadotropin-Releasing Hormone (GnRH) Agonists: GnRH agonists work by suppressing the production of estrogen, creating a menopause-like state. This can effectively reduce endometrial growth, but long-term use may lead to bone density loss and menopause-related symptoms.
Gonadotropin-Releasing Hormone (GnRH) Antagonists: Similar to GnRH agonists, GnRH antagonists reduce estrogen production, but they act more quickly and may have a shorter duration of action.
Aromatase Inhibitors: Aromatase inhibitors block the production of estrogen in peripheral tissues and can be used in combination with other treatments for endometriosis.
Considerations and Side Effects
While hormonal treatments can be effective in managing
endometriosis symptoms
, they may not be suitable for everyone. Considerations and potential side effects of hormonal treatments include:
Hormonal treatments may impact fertility, so women planning to conceive should discuss alternatives with their healthcare provider.
Some hormonal therapies can cause menopause-like symptoms, including hot flashes and mood swings.
Long-term use of GnRH agonists may lead to bone density loss, so it's essential to monitor bone health during treatment.
Individual responses to hormonal treatments may vary, and finding the right approach often requires close collaboration with a skilled healthcare provider.
Expert Care at the Endometriosis Treatment Center
Dr. Andrea Vidali
, a renowned specialist in
endometriosis excision surgery
and female infertility, offers expert care and personalized treatment plans at the Endometriosis Treatment Center. With offices in New York City and New Jersey, Dr. Vidali is dedicated to helping women find relief from endometriosis symptoms and optimizing reproductive health.
Special Package Deals for Canadian Patients
Dr. Andrea Vidali extends his expertise and support to
Canadian patients seeking effective treatments for endometriosis
. With special package deals designed for patients from Canada, Dr. Vidali aims to provide accessible and comprehensive care to women across borders.
Contact Information
Dr. Andrea Vidali
Endometriosis Treatment Center
155 East 76th Street, Suite 1H
New York, NY 10021
516-584-8710
Request a consultation: https://landing.preventmiscarriage.com/